Endodontics for the General Practitioner:
What to do and how to do it; What not to do and let someone else do it
(Lecture & Demonstration)
Presented by Tota Shimizu, DDS
CEU's: 7 credit hours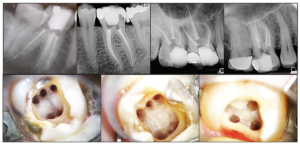 COURSE OVERVIEW:
The current standard of care in Endodontics has become higher than ever in the history of dentistry. We are now able to save the teeth that used to be doomed for extraction, with the help of such technology as Ni-Ti files, microscopes, and ultrasonic instruments among others.
It is unarguable that specialists, endodontists, are most qualified to diagnose and perform the best endodontic treatment, but we strongly believe that general dentists' roles are equally important to help patients keep their own teeth.
In this lecture course, we, as endodontists, will reveal all the important "trade secrets" about our clinical activities, so that course participants will be able to keep up with the most current endodontic treatment.
TOPICS TO BE COVERED:
 Advanced Root Canal Treatment
– What is the best Ni-Ti files?
– What is the best endo motor?
– Complexed canal anatomy (MB2, MM, 2nd mand. anterior canal)
– GentleWave®, a new concept of chemical debridement
Management of endo emergency:
– How to deal with "Hot" teeth
– Identify the "etiology" of hot teeth.
– Understand the treatment options for each etiology
– Know what-to-do, and what-not-to-do for hot teeth, if specialist is not available
Tips to incorporate Magnified-Dentistry into your practice
– Importance of magnification in dentistry
– Loupe vs Microscope
– How to boom your practice both in economy and treatment quality, by microscope
UPON COMPLETION PARTICIPANTS WILL KNOW:
How to negotiate curved, calcified canals.
The best way to clean, disinfect the canals both mechanically and chemically.
The best method to obturate the canal three dimensionally
How to find extra canals, such as MB2, MM, and 2nd canal in mandibular incisors.
What is the best Ni-Ti file on the current market.
How to deal with endo emergency when your endodontist is not available.
Know how to incorporate "Magnified dentistry" into your practice and start making money with it.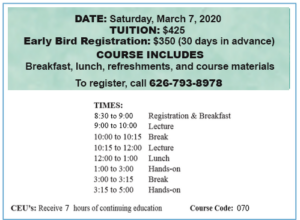 Cancellation requests received less than 14 days prior to the course date are not subject to refunds.